One of the most recurring question I got asked is what do I do for a living. To cover this topic, I will describe my journey from my childhood to how I get there today.


The Hustle legacy
I have always been passionate about web technologies and started my journey from a very young age thanks to my entrepreneur father who always pushed me to do more.

I taught myself web design and web development from the age of 12. At the time, it was just the beginning of the Internet growth; it was all about HTML, CSS, PHP and SQL. I launched my first website at 13, it was a streaming related platform that reached more than 200k people in the first month. I have to admit it was shut down very quickly due to legal concerns but I had managed to generate some decent revenue from it due to advertisement. That was my very first experience with business and I was hooked up right away. I knew then that I wanted to create my own projects, always looking for freedom and autonomy; I couldn't picture myself working in a corporate environment nor for someone else. That's just not who I am.


Freelance: first clients
I always had big dreams, I am convinced I am very ambitious and passionate which is something that can have benefits and drawbacks. It motivates you to always push yourself to your limits but it can leave you feeling unsatisfied. I remember that my father was always telling his friends about my computer skills and managed to get me my first contract to develop a website. I was 14 at the time, he introduced me to one of his friends who needed a website for his construction company. He was my first client; I remember it very well; it was way more complicated than I thought it would be. I found a web developer and we split the work together, it was a fun experience even though the client was extremely demanding. You get to learn a lot from your mistakes.

This was my first experience with a customer, and progressively the word of mouth operated. I developed websites for small companies such as pharmacies, DJs, restaurants and similar businesses. But the problem you get with this approach, is that you don't get much recurring work. I mean it's certainly nice to have some pocket money but it's mostly local and one-time jobs. On the other hand, it got me a nice reputation in that field, which was crucial to go to the next stage.



Anckor agency: the beginning
I launched Anckor at the age of 17; I was doing all design works and outsourcing development. In fact, the agency had been rebranded to Anckor in 2014, it was formerly called J-Studio at the time. Our main strength was the design, which lead us to get the development in some projects. I've always been passionate by what I do, which motivates me to grow the business but at 18 I needed to slow down the activity a bit to focus on my studies. I've started studying business engineering at the Solvay Brussels School, one of the most challenging university courses in Belgium. After the first 2 years of university, I restarted Anckor stronger and I was determined to grow the business, in parallel to my studies.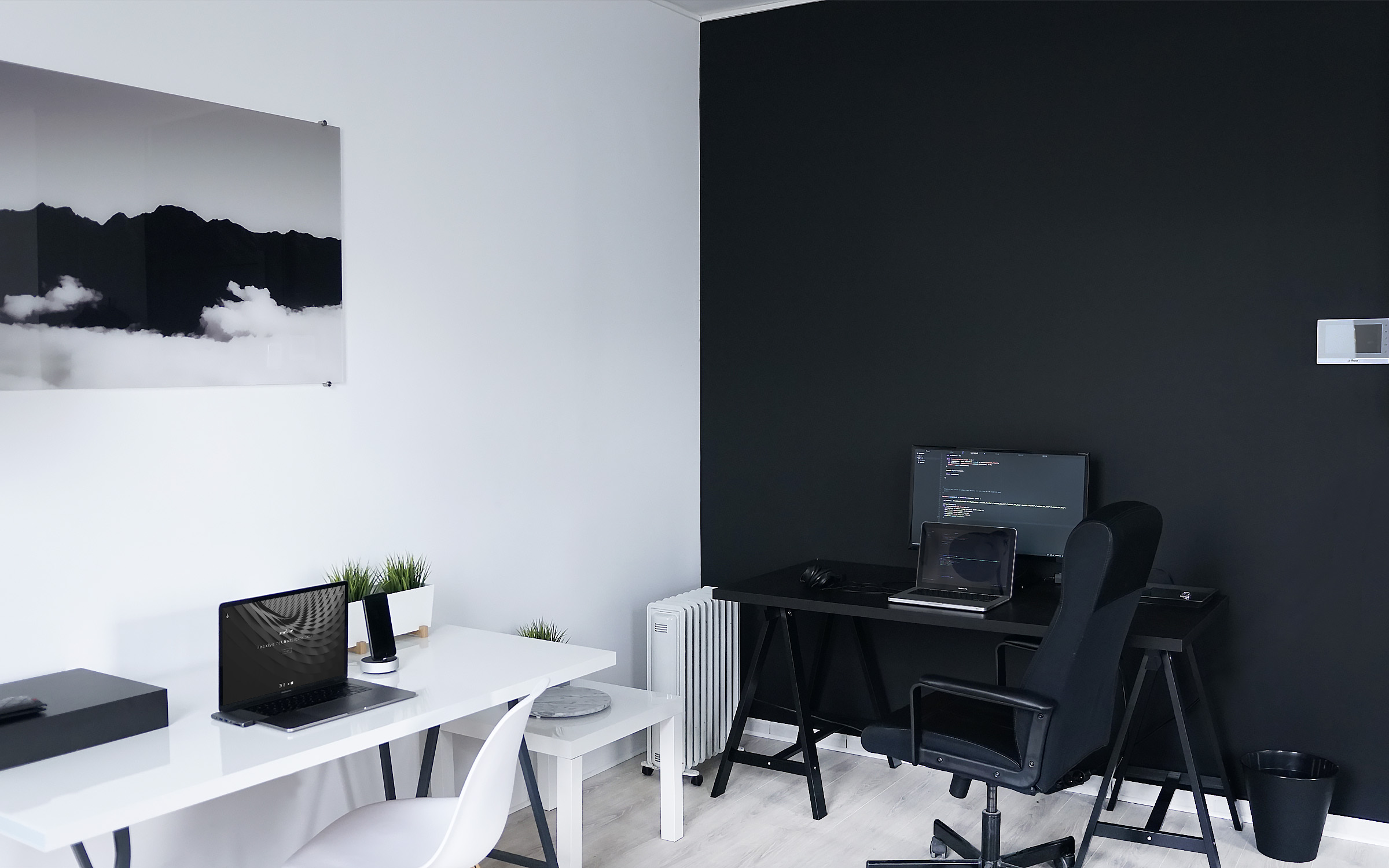 My first startup
I saw Anckor as a cash cow, it was a good business but hard to grow since it is limited by the human resources. I didn't want to hire more people and I actually didn't want to grow the business more, I was satisfied with the money I generated. I wanted to create more scalable businesses that potentially could get me further.

My first startup was MoodMovie, we build a movie recommendation technology which finds movies that match your mood. I remember we got the idea in computer class, the teacher wanted us to create a movie management database in Python, that's when the idea came up. My business partner and I then came across a casting for a TV show for young entrepreneurs, we decided to go and pitch the project and fortunately we were selected among 400 projects to become the 6 finalists who will be broadcasted to the national channel for 2 months. Looking back, this TV Show did not prove useful in terms of business coaching but we met a lot of interesting people along the way who taught us a lot and we succeeded in building a MVP (= prototype) out of the show. In order to develop this prototype we developed a partnership with a company specialized in big data, and we raised 120k€ with business angels. MoodMovie was licensed to VOD providers in France and Belgium mainly and the mobile app had 100k+ users, it has reached nice milestones. However due to some issues with my business partners, we didn't go to the next fund raising. Instead we decided to sell the technology and shut the company. I've learned so much with this first experience, mostly in terms of customers' management and product development.


Current projects
One of the main aspects I learned is that you need to be focused and devoted on a project if you want it to succeed. You can't do everything, you need to find complementary team mates with dedication and passion. That is why today I always look for skilled entrepreneurs to team up with. Smart, honest and motivated, those are the 3 criteria I look for when joining a team.

In 2015, I've launched Talentis with Joey Cariano, which is a startup active in the human resources field that provides video interview solutions to large companies. We are 4 people working at Talentis today and we are working closely with a dozen large companies such as banks, interim companies, manufacturers and more. Today, we are closing a fund raising of 300k€ to ramp up sales and take Talentis to the next stage.

In 2016, I launched Overbookd with Thomas Johnston which is an application we currently provide for free for entrepreneurs and agencies that are looking for a sleek solution to manage their projects. We built it at the beginning as an internal tool to manage my own projects but decided to release it for free. It is based on the "Get Things Done" methodology developed by David Allen. We are 3 people involved in the project; a mobile developer has joined the team and we are working on a iOS/Android version of Overbookd.

At Anckor, besides the design & development activities, we are currently working on releasing an e-shop with exclusive products to make you see the black side of life. The brand is expected to be released before 2018, I've always wanted to get experience in ecommerce since it's a field I've only experienced with customers from Anckor.


--
Sincerely yours,
Julian O'hayon