We're excited to share with you the release of Overbookd, a project management app I'm working on with Thomas Johnston. Overbookd is the simplest way to get things done. Set goals and meet your deadline.
How it works ?
Overbookd was designed based on the Get Things Done methology pulished by David Allen which depicts a methodology to manage your daily tasks. Overbooks is all about checking your todos and get to the next one. Don't be busy, be productive.
Step 1: Create your project
Add a project and invite your team to collaborate with you.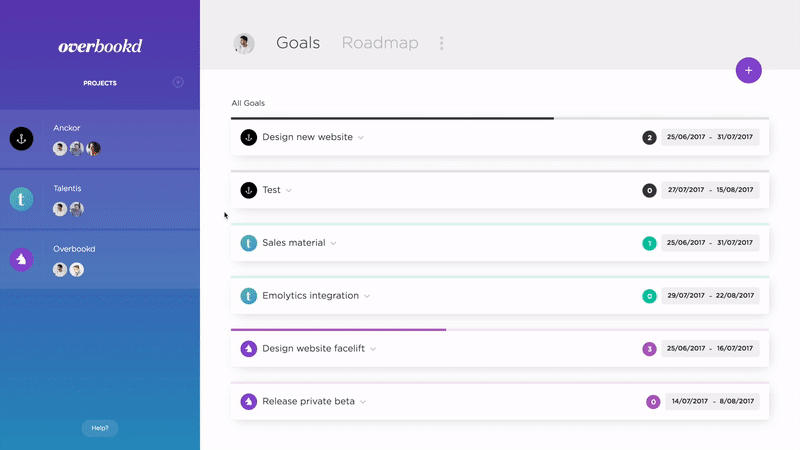 Step 2: Add goals to your projects
A goal could be anything, from an idea to the development of an app. A goal is a wish with a deadline.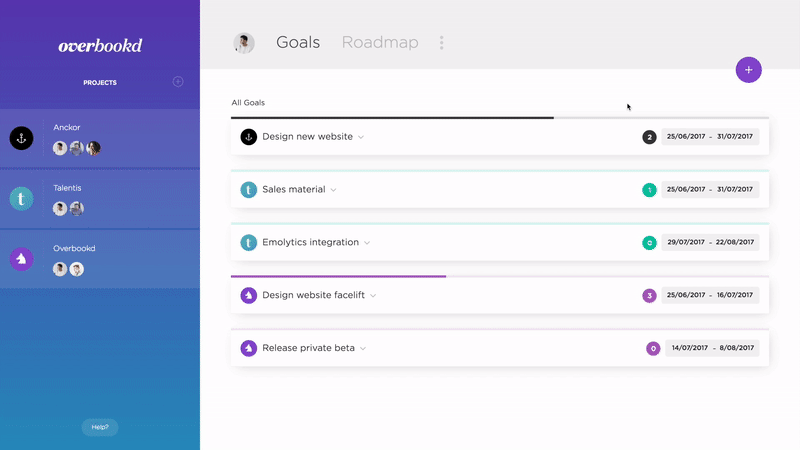 Step 3: Tasks & team
Once the goal has been created, you can add tasks and collaborate with your team.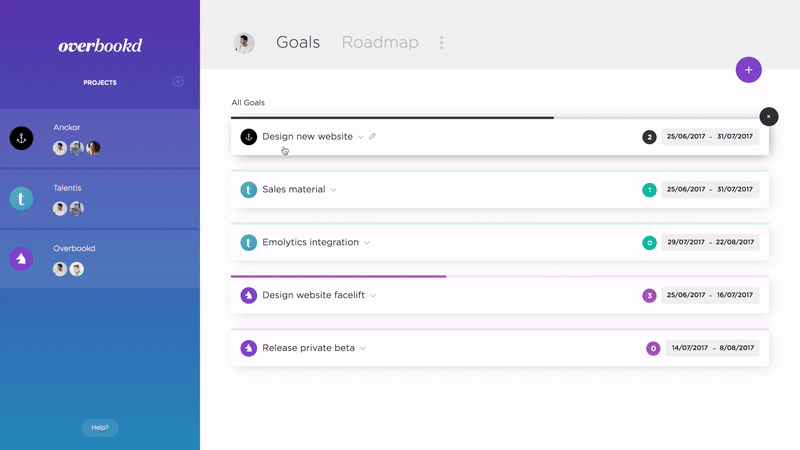 Step 4: Roadmap
The roadmap view allows you to have a better vision of your projects. Plus you can easily rearrange goals deadlines.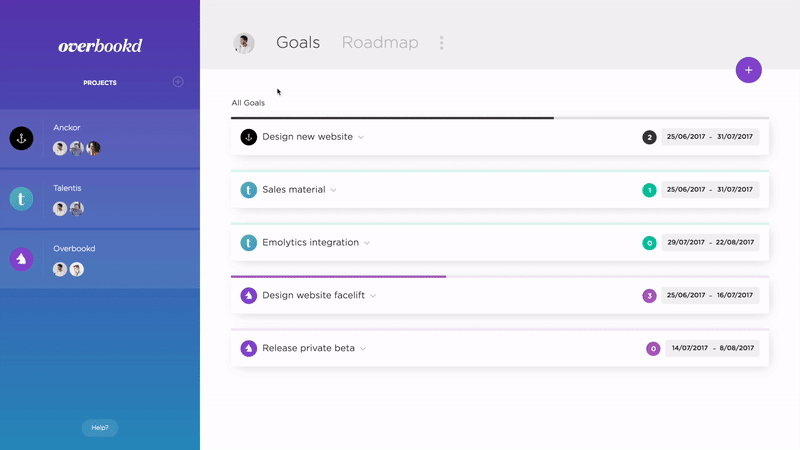 What's next ?
The app is currently in private beta, our focus is to make Overbookd the most userfriendly project management app available out there. Once the app is enough stable, we will work on a mobile version. We have a lot of features in our product roadmap, we count on your feedbacks to make Overbookd the best hustle app available.

Link to the app: https://overbookd.com

--
Sincerely yours,
Julian O'hayon